Steel Tongue Drum Pad 8 Tune
$89.95
Steel Tongue Drum Pad 8 Tune
Description
Steel Tongue Drum Pad 8 Tune
Create Tunes That Stir Feelings Of Peace And Harmony. For People Of All Ages.
In technical terms, it is a percussive instrument which belongs within the idiophonic family. This means that it is self-contained and creates sounds purely through its own substance and body. Additional materials such as strings or external devices are not needed to play it. This is one of many reasons it is so valued as an instrument.
The Drum Pad is both melodic and easy to play. It doesn't demand years of practice or extensive training – in fact, anyone can summon up soothing sounds within the first day of owning one.
---
Because we believe kids should benefit from this Drum Pad too (especially the boisterous ones), we've built it so that it's not just beautiful to listen to and look at, but can also take some punishment.
We want anyone – from toddlers through to experienced musicians – to be able to pick up the included mallets or use their hands to quickly begin producing beautiful music.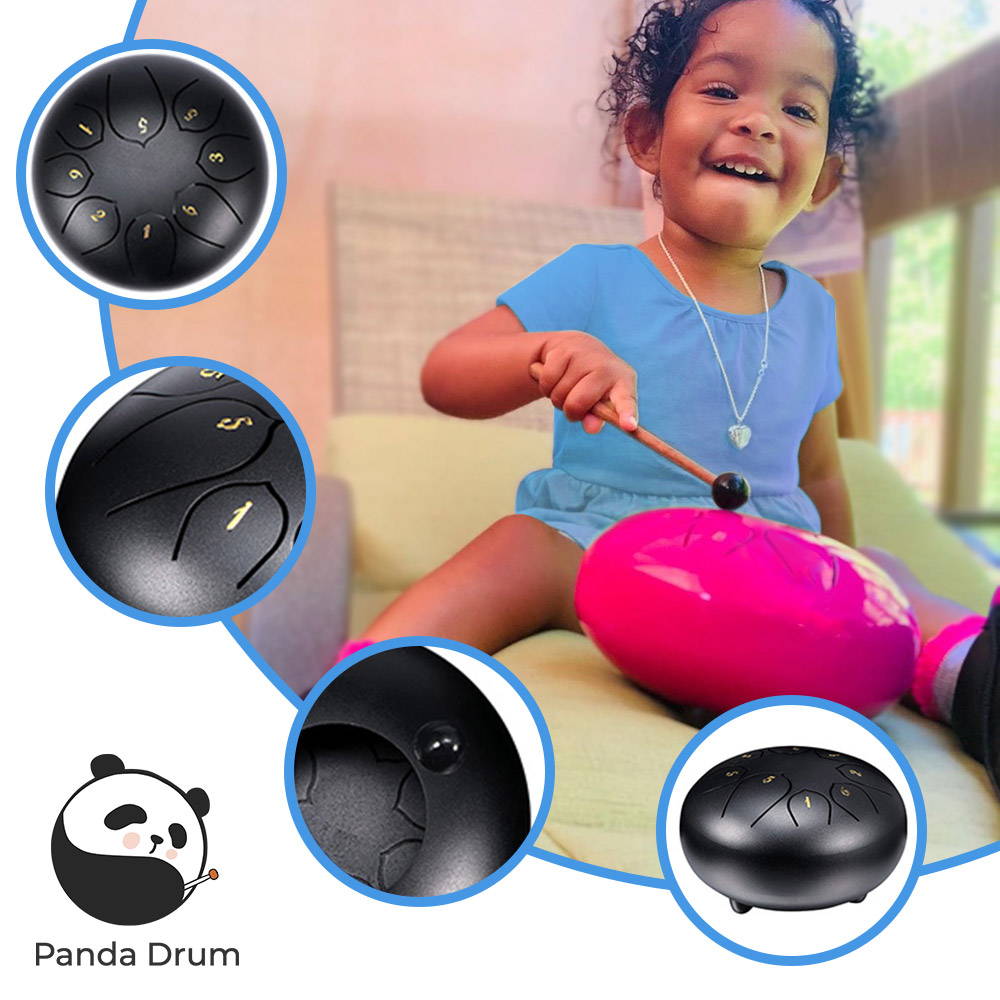 We even include a music book which includes kids' classics like "Twinkle, Twinkle, Little Star" with simple instructions. You don't need to know musical notes – just hit the right number!
---
COMPACT AND BEAUTIFUL. PERFECTLY TUNED.
Each Drum Pad is perfectly tuned to produce a ringingly clear and delightful sound experience. They are designed so that a total beginner – even people who say they don't have any musical ability or sense of rhythm – can quickly produce beautiful sounds.
No matter what age you are, the Drum Pad can work for you, and help you to anchor yourself in the moment and find peace within the self. Try it and be delighted.
Each Drum Pad is handmade from high-quality alloy steel and supported with sound stabilizers to produce clean, vibrant sounds everyone adores.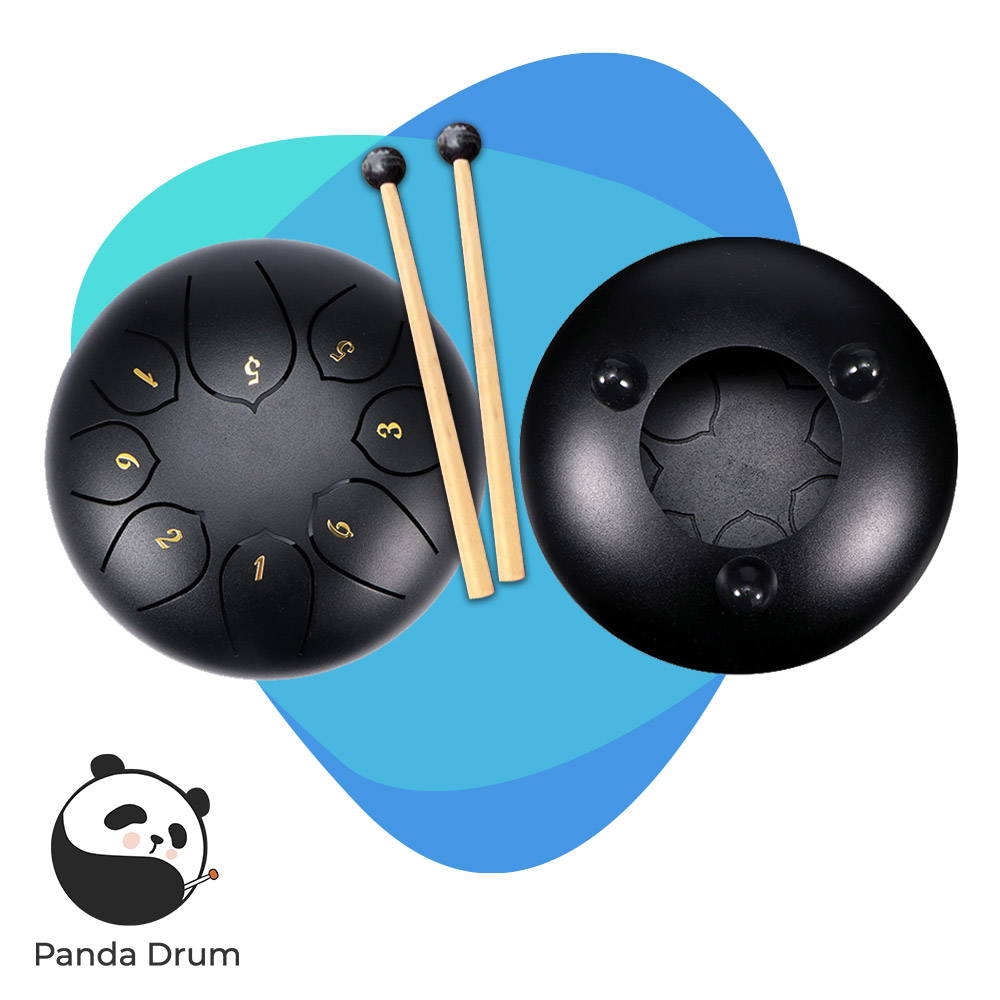 Beautifully finished and very sturdy, each drum comes with its own elegant and practical carrying case. It's easy to pick up and play, in every sense.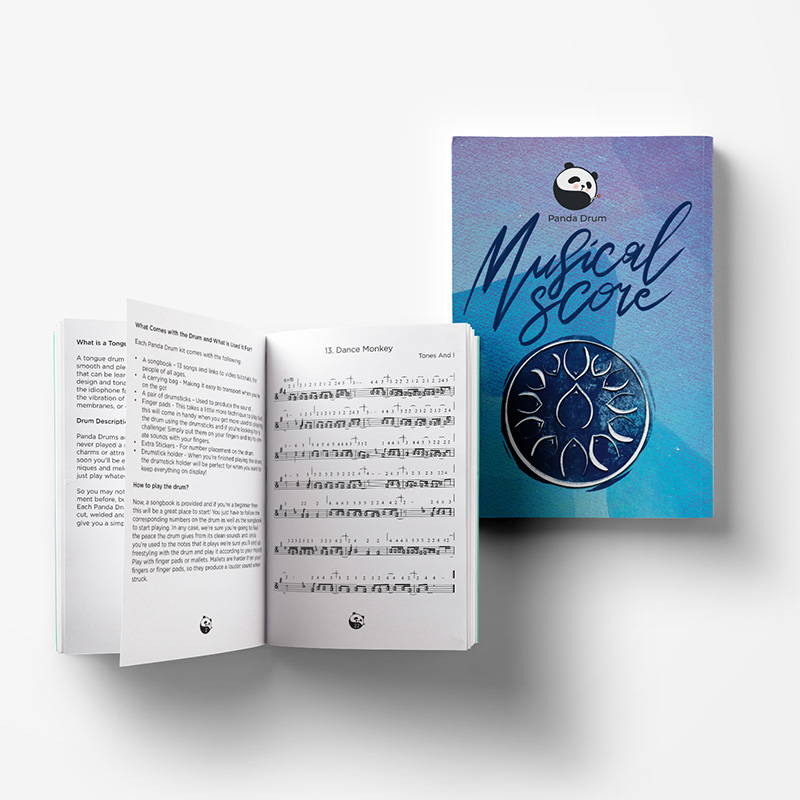 ---
A UNIQUE GIFT IN TODAY´S FAST-PACED WORLD
I would have loved to receive this as a gift and think it would make an excellent gift to someone who appreciates music and a unique instrument, which is also a work of art.
---
This Drum Pad creates more than just music. Its unique tones tap into the same harmonious vibrations as other spiritual instruments used throughout the ages, such as gongs, crystal harps and singing bowls. The sounds unlock a deep peace within the listener, and create a state of harmony and joy.
These qualities make this Drum Pad a perfect companion for healing practices, meditation, creative thinking, spiritual quests and intuitive exploration.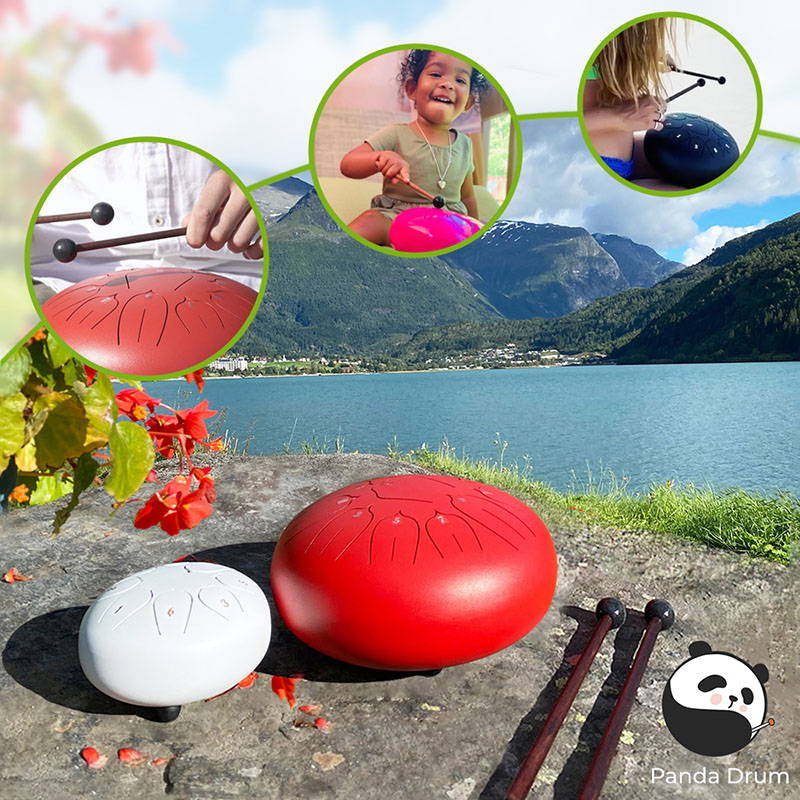 Many people across the world have increasingly recognized the importance of mindfulness over the last two decades as a means of escaping the hectic, nonstop way of life that has overtaken most societies. Drumming with this Drum Pad can be a life-changing way to achieve mindfulness. Even a single session of meditation focused on the beat of a drum demonstrates how powerful and valuable this ancient technique can be. The power and compelling rhythm of drums can still even the busiest brain and provide a quick path to mindfulness.
---
A SPIRITUAL AID ENHANCING HEALING PRACTICES INCLUDING YOGA AND MEDITATION
This Drum Pad has been used by yoga instructors, spiritual guides, meditation teachers and many other healers as a tool to aid them in their practices.
The unique tones of this Drum Pad create deep vibrations which affect the energy around and inside us, and can help a person feel centered throughout the day.
1 Drum Pad,

2 Bamboo Mallets,

Stylish Carrying Bag,

4 Finger Pads,

A Tutorial Book (includes 13+ songs & access to video tutorials).
Additional information
| | |
| --- | --- |
| Color | Purple, Black, Blue, Green, Pink, Red, Golden, Lake Blue, White, Light Blue, Moss Flower Blue |